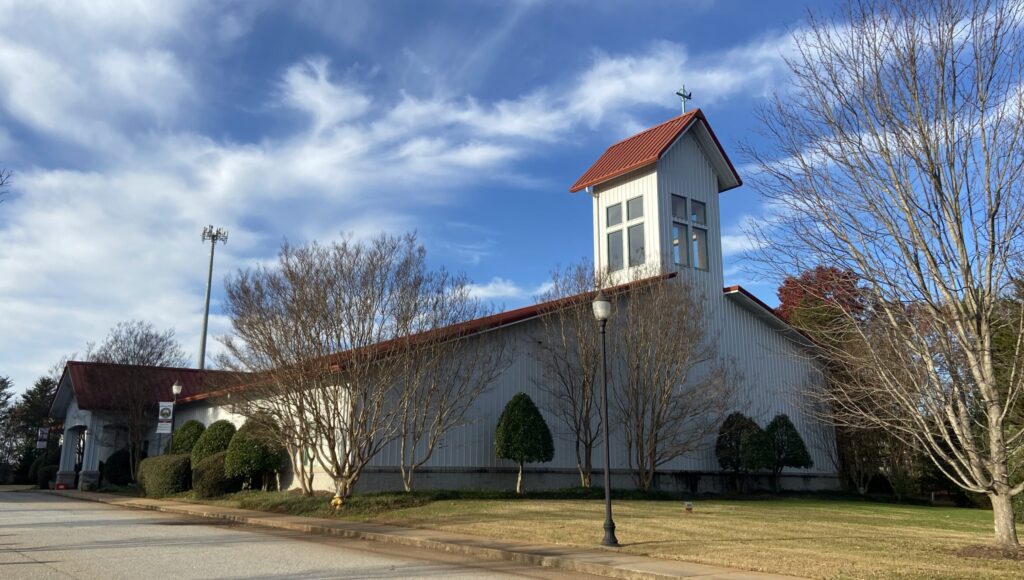 Dear Eastminster Family,
Emerging from isolation, we see friends, neighbors and family that we haven't seen for a while. We also see our church family, our church facilities, wonderful staff and the changing community around us. Many opportunities have opened themselves back up to our Faith Family; both inside and outside our congregation. We can worship together again, we can fellowship together again and we CAN SERVE GOD TOGETHER AGAIN. We also have new opportunities that lie ahead of us as we search for and choose a pastor who will lead us in the direction that God has chosen for us. Regardless of the ways in which you have engaged in the life of this faith community, we hope you can feel the movement of the Holy Spirit here. It's from this place of familiarity and renewal that we come to you about our stewardship campaign for the coming year, asking you to join us as we are still serving Christ together.
Eastminster is a congregation of generous people, who have invested much time, energy and work, but commitments of financial gifts are also critical to our future. While much good work has happened, we must all continue to ensure our beautiful campus is taken care of for future generations, our staff is well-supported, our children and youth ministries are strengthened, and our missions and outreach programs increase.
Stewardship is an invitation to participate in the work of the Spirit at Eastminster. Pledges help us build and plan as we move forward into God's future together. We need everyone to make a commitment. Why? Because God is the One who gives to us and we are called as His followers to be generous and give of ourselves. How will we respond?
As we journey through this season, we invite you to use the enclosed materials as we listen for God's call to us.
We ask you to join us in renewing your commitment to EPC for 2022 by pledging your time, talents, and treasure for the upcoming year. We aren't praying for just money or larger pledges, but that God might work His own purposes out through each of us. Commitment Sunday will be November 7, 2021. Please be sure to turn in your commitment card and your time and talent card(s) on or before that day. Alternatively, commitment cards can be mailed to 2131 Woodruff Rd, Suite 2100, PMB 188, Greenville, SC 29607, and commitment forms, and time and talent forms can also be filled out electronically here or you can fill out your commitment card electronically through your OnRealm account using the option: Giving > Pledge Campaigns > Pledge Offerings, Jan 1 – Dec 31, 2022 after you login. We thank you and hope that you will join us in pledging to do more as we still serve together.
Faithfully yours,
The 2022 EPC Stewardship Team
Eileen Osteen, Lynn Moorshead, Ed Irick, and Michael Randall
Stewardship Campaign Presentation
Please take time to review the Stewardship Presentation as you consider your participation in the life and work of Eastminster Presbyterian Church. View the 2022 EPC Stewardship Campaign Video overview.
View live presentation below:
On behalf of the Session of Eastminster Presbyterian Church we thank you for your generous Pledge to support the 2022 EPC Stewardship Campaign. We thank you for your service, your gracious support, and your continued willingness to share your time and resources. With commitments like yours, we can go into the new year with renewed faith and confidence that our ministry will continue to make a difference, in our community and around the world, enabling us to continue our service to God.
Our members and friends provide the gifts needed to serve one another as well as the wider community. While we have much to be thankful for, we also have much to do to continue our service as we Worship, Grow, and Go in our faith together.
Thank you so much for sharing your time, talent and treasure. Your generosity makes all that we do possible, enabling the Eastminster Family to continue its service toward God's mission.
Yours in Christ,
Eileen Osteen
Lynn Moorshead
Ed Irick
Michael Randall
EPC Stewardship Team 2022