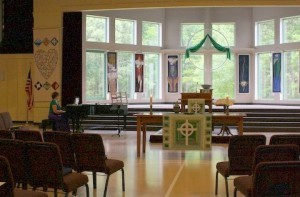 Are you looking for a warm and welcoming church home for your family? We would be delighted if you
would join us. Take a look at I Am New to see what to expect when you visit.
Sunday Worship begins at 10:00 a.m.
Education hour begins at 11:00 a.m.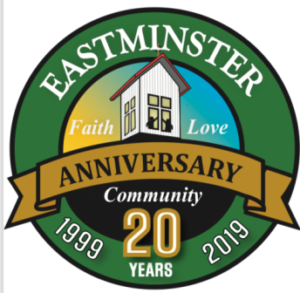 "Rooted in Faith, Grounded in Love, Sharing in Community".
Join us in celebrating the
20th Anniversary
of Eastminster Presbyterian Church.
Celebration of our Charter – Sunday, September 8, 2019
10:00am worship followed by lunch
Summer Food Drive – We are halfway through the Summer Food Drive and nearly halfway to our goal of 2000 items. As of Sunday, July 7, we have collected 921 items for local food pantries at United Ministries and the Golden Strip Emergency Relief Center. Four weeks remain until we conclude on August 4, so please keep others in mind as you shop this summer and help us exceed our goal. Remember Jesus said "…I was hungry and you gave me something to eat."
Sunday, August 25th – Educational luncheon for all EPC Visitors and New Members. Please join us to learn more about Eastminster Presbyterian Church as our Pastor and Elders discuss our history and Ministry Teams. This is especially good for those interested in making Eastminster their church home and provides a time for you to ask any questions you may have. Please RSVP to the church office (864-284-0190 or admin@eastminster.com) and also let us know if you will need childcare.
Join us for worship beginning June 23 as we
explore the fruits of the Spirit as found in Galatians 5:22-23.
June 23 Week 1: The Fruit of the Spirit (intro)
June 30 Week 2: GENTLENESS
July 7 Week 3: PEACE- Guest preacher Rev. Jim Caprell
July 14 Week 4: SELF-CONTROL
July 21 Week 5: JOY- Guest preacher Rev. Joseph Gaston
August 4 Week 7: KINDNESS
August 11 Week 8: GENEROSITY/ GOODNESS
August 18 Week 9: FAITHFULNESS