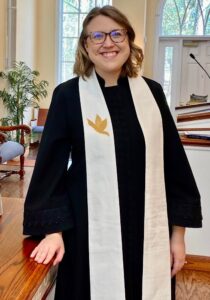 Please come and join us for in-person worship at 10:00 am and then participate in the education hour following worship.
We also hold our virtual worship at 10:00 am on our Facebook or YouTube pages. You can also view it on the Facebook feed below.
We are worshiping in-person and have recently made some important changes to our Covid-19 protocols.
We hope that you to find a welcoming congregation and encounter Jesus Christ through our worship experience.
EPC Work Day
THANK YOU to all of our wonderful volunteers who came out to help spruce up our grounds!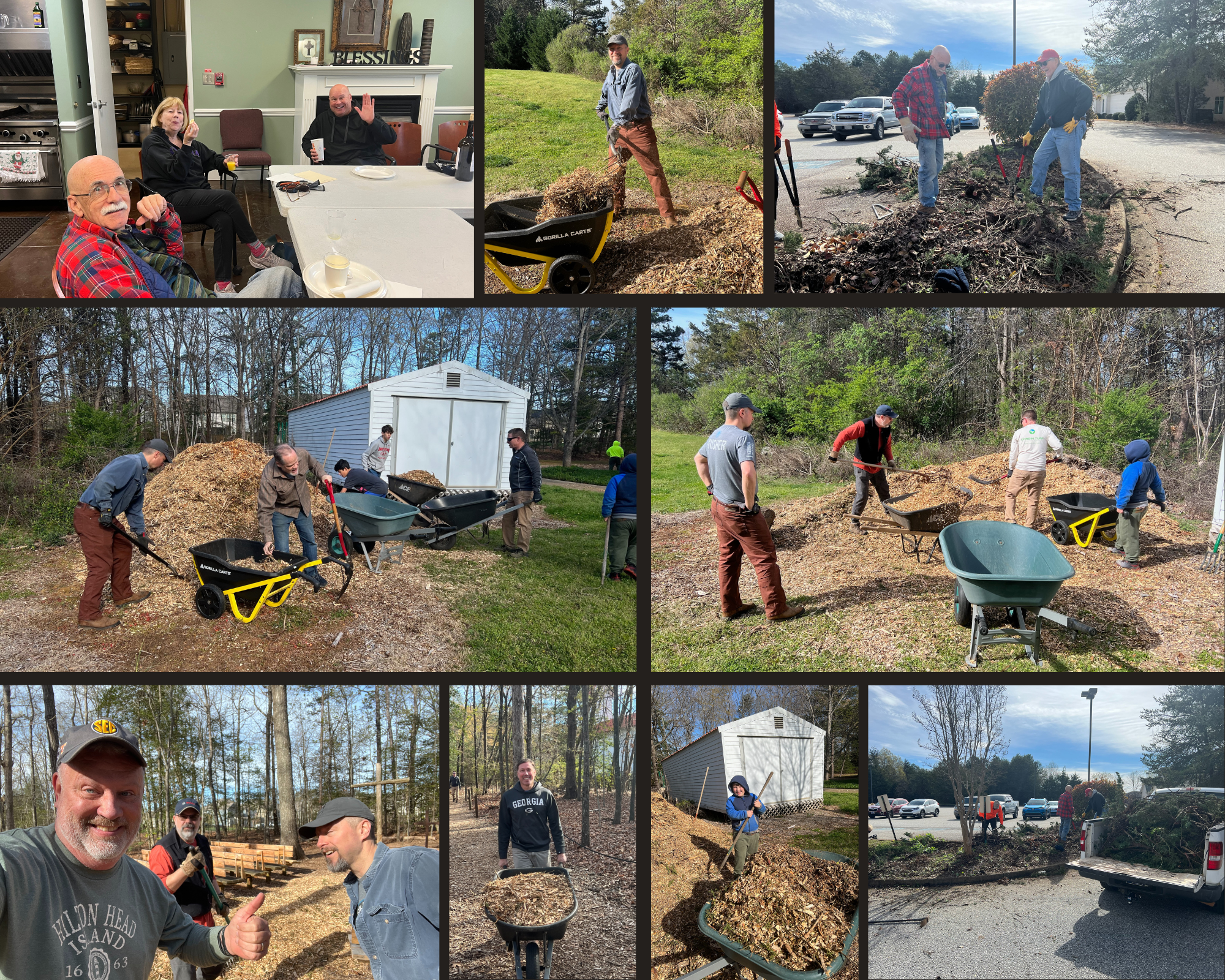 EPC Bistro 2023
We also thank every one of YOU who supported our EPC Bistro- through purchasing dinner tickets, raffle tickets, to go orders, jars of sauce, and giving additional donations. It all goes to support our youth program. Thank you!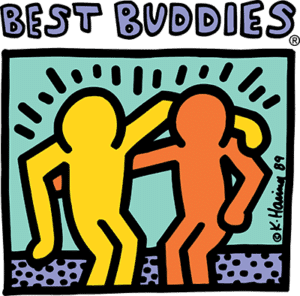 Best Buddies Friendship Walk
Your EPC youth have chosen Best Buddies of Greenville as one of our Missions for the year. Best Buddies International is a nonprofit 501(c)(3) organization dedicated to establishing a global volunteer movement that creates opportunities for one-to-one friendships, integrated employment, leadership development, and inclusive living for people with intellectual and developmental disabilities (IDD).
We are so excited to be participating in the Best Buddies Walk on Sunday, April 30th. You can find out more at the link below and can even make a donation to our team for Best Buddies.
Please help us help this amazing Buddies! https://www.bestbuddiesfriendshipwalk.org/southcarolina/
Nurturing Faith
Join us at 11:15 am Sunday Morning!
The class dates: 2/26, 3/5, 3/12, 3/19, and 4/2
Location: Meets in Clark's Kitchen
Seeking: questions for a deeper faith. Join us as we seek God through our questions. This class will use the weekly devotionals, topics from Sunday morning worship, poetry, and art to explore the Lenten Season and discover the ways our seeking God through questions can deepen our faith. Join us in the kitchen as we walk the Lenten journey together!
Disciples Classes:
Location: Meets in the rear room in the sanctuary
Witness at the Cross by Amy-Jill Levine. This video based study will explore how the people at the cross at Jesus' crucifixion each have distinct roles to play in the Gospels. For each, Jesus has a particular meaning and message, and from each, we learn how those meanings and messages cross the centuries to any who would come to the cross today. Scholar AJ Levine is an engaging voice with a unique perspective. There is a book that accompanies this study. Find it at Cokesbury.com, Audible for the audiobook, or wherever you buy books. Come prepared to learn and engage in worthwhile discussion with or without the book.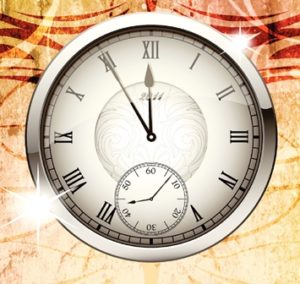 We publish a Friday newsletter via email which lists our small group activities, upcoming events, and church family joys and concerns. We also provide our weekly worship resources to members of this list. Please sign up for this newsletter to learn more about our church.

We would love to have you be part of our church family. To get a sense of who we are and our facilities, please have a look at our I AM New page. If you have any additional questions, please contact our church office.
Eastminster is an active church of various ages. We hope you'll find a place among us. Want to see a glimpse of what we're like? Check out some photos here to get a sense of who we are – not just a building but a group dedicated to caring for one another and for others.
Our worship service will appear in this viewer on Sunday around 10:00 am. You can watch our service here without signing into Facebook. You may have to refresh your browser screen to get it started.

Learn more about our events and activities through this page by scrolling down on this viewer. If you wish to view previous worship services, please visit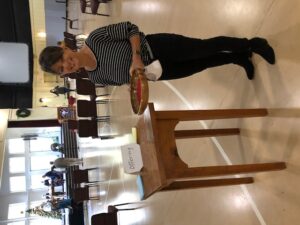 During these challenging times when our patterns of giving to the church are interrupted, some may be concerned about the financial needs of the church. We have added a new way for you to continue your regular giving by using our Online Giving Form.
You can also donate by sending a check to:
Eastminster Presbyterian Church
2131 Woodruff Rd.
STE 2100
Another way to give is to use
the auto-pay (Bill Pay) of your checking account to mail a check either each week or set up on a recurring basis. You can also give using your mobile device by texting "Eastminster" to 73256. Standard text message rates do apply.