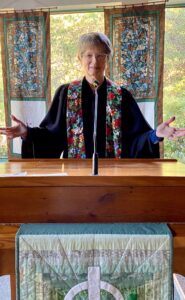 Please come and join us for worship at 10:00 am and then participate in the education hour after worship. We hold our virtual worship at 10:00 am on our Facebook page. You can also view it on the Facebook feed below. Our services will also be posted to our YouTube channel later on Sunday.
We have resumed in-person worship with a maximum of 80 attendees as we observe our

Covid-19 protocols.
We hope that you to find a welcoming congregation and encounter Jesus Christ through our worship experience.
May 9 Philemon A New Thing: A Favor to Ask
May 16 Luke 24: 50-53, Acts 1:1-11 Ascension
May 23 Acts 2: 1-21 Pentecost
Pentecost Sunday, May 23rd
Please join us for Pentecost Sunday. In addition to the worship service, we are planning a box lunch, a discussion of our survey results and a congregational meeting to approve the Pastor Nominating Committee. Box lunches will be provided by Jason's Deli
($5 each). Please order by Wednesday, May 19, so we can order the appropriate amount. The choices are
Turkey,
Ham, or
Veggie.
You can
can sign-up on the form in the weekly email or on the form that is in the commons area at church or you can call the church office.
Don't forget to wear your Red, Yellow or Orange.
We publish a Friday newsletter via email which lists our small group activities, upcoming events, and church family joys and concerns. We also provide our weekly worship resources to members of this list. Please sign up for this newsletter to learn more about our church.

We would love to have you be part of our church family. To get a sense of who we are and our facilities, please have a look at our I AM New page. If you have any additional questions, please contact our church office.
During our separation due to Covid, we have not been able to gather together be family with one another. We offer this glimpse of our family to give you a sense of who we are – not just a building but a group dedicated to caring for one another and for others.

Our worship service will appear in this viewer on Sunday around 10:00 am. You can watch our service here without signing into Facebook. You may have to refresh your browser screen to get it started.

Learn more about our events and activities through this page by scrolling down on this viewer. If you wish to view previous worship services, please visit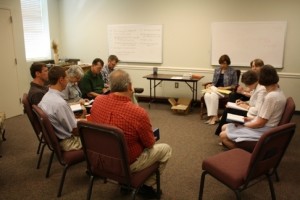 Due to the suspension of in-person events, our Fireside Chat class will meet at 11:30 am and our Adult Disciples class is meeting at 11:00 am. Both classes are meeting via Zoom. Please contact the church office for details about the Zoom meeting(s).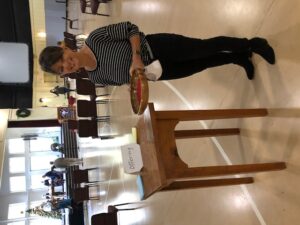 During these challenging times when our patterns of giving to the church are interrupted, some may be concerned about the financial needs of the church. We have added a new way for you to continue your regular giving by using our Online Giving Form.
You can also donate by sending a check to:
Eastminster Presbyterian Church
2131 Woodruff Rd.
STE 2100
Another way to give is to use
the auto-pay (Bill Pay) of your checking account to mail a check either each week or set up on a recurring basis. You can also give using your mobile device by texting "Eastminster" to 73256. Standard text message rates do apply.