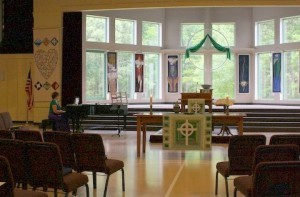 Are you looking for a warm and welcoming church home for your family? We would be delighted if you
would join us. Take a look at I Am New to see what to expect when you visit.
Sunday Worship begins at 10:00 a.m.
Education hour begins at 11:00 a.m.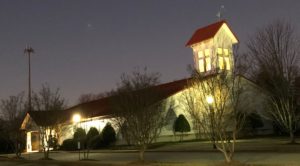 Wednesday, Feb 26
6:30 pm
Ash Wednesday Worship
Thursday, April

9

7:00 pm

Maundy Thursday Worship

(at Advent Methodist

)
Friday, April 10
7:00 pm
Good Friday Tenebrae Service
Sunday, April 12
7:00 am
Easter Sunrise Service
Sunday, April 12
7:00 am
Easter Worship
We will have a meal packing session on Saturday, March 7. Our goal is to pack 20,000 meals, which costs around $3,500. At present, we have raised $1,525.24 through our 3rd Sunday Hunger Offering.
.
Christianity and World Religions
All Adults and High School youth are invited to join in an 6-week study on Christianity and World Religions.
January 19- Introduction
January 26- Hinduism
February 2- Islam
February 9- Buddhism
February 16- Judaism
February 23- Christianity and Other Religions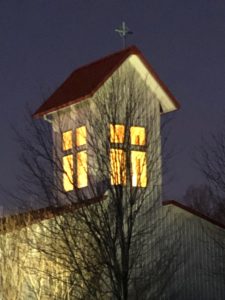 Narrative Lectionary Winter 2020
The narrative lectionary respects the traditional seasons of the Christian church year-Advent, Christmas, Lent, Easter, and Pentecost. It also respects the rhythms of the school year. Beginning in January, we will explore the gospel of Mark . These same texts will be used in Preschool, elementary, and Middle School Sunday School classes.
February 9
"The Struggle is Real"
Mark 6:1-29
After being rejected at Nazareth, Jesus sends the
twelve disciples out to spread the good news.
February 16
"What Makes you Unclean"
Mark 7:1-23
Jesus challenges the Pharisees about the need to
follow their traditions and customs. He declares that
a clean heart is more important than clean hands,
and what a person does is more important than what
a person eats.
February 23
"Transfiguration"
Mark 8:27-9:8
Peter proclaims that Jesus is the Messiah. Six days
later, Jesus is transfigured on the mountaintop. A
voice from the heavens proclaims, "This is my Son,
the Beloved; listen to him!"
Wednesday, February 26 (6:30pm)
Ash Wednesday
Mark 8:30-37
As they walk with Jesus, the disciples argue about
who is the greatest. Jesus teaches them that the
one who is greatest is the servant of all. Jesus will
demonstrate this in his death and resurrection.
March 1
"Pretty Much Everything"
Mark 10:17-31
Jesus is questioned about what it takes to inherit
eternal life. The answer is difficult for those who
think it is about what they do, but Jesus reminds his
followers it is God who provides salvation.
March 8
"How Would you React"
Mark 10:32-52
Jesus teaches his disciples as they walk toward
Jerusalem. James and John ask for places of
honor, but Jesus teaches that the kingdom of God
is not about places of honor, but about service to
others.
March 15
"Rejected Stone"
Mark 12:1-17
Jesus has arrived in Jerusalem and is teaching in
the temple about what will happen to him. When
he tells the Parable of the Wicked Tenants, the
religious leaders realize that he is speaking
against them and confront him with questions
meant to trap him.
March 22
"The Widow's Gift"
Mark 12:28-44
Jesus teaches in the temple about loving God and
loving neighbor. He then criticizes those who
make a show of their giving and praises to widow
who is willing to give all that she has to God's
kingdom.
March 29
"The End of the Age"
Mark 13:1-8, 24-37
Jesus tells his disciples that the temple in
Jerusalem will be destroyed; they should beware
of being led astray. He speaks of an unknown time
when the Son of Man will come and that they
should stay alert.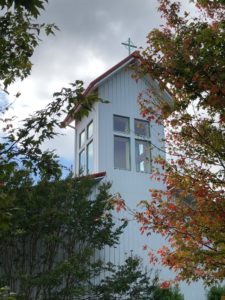 Each Friday, we publish the "Eastminster Weekly News" which is an email that describes the events in the church and the Worship service for the coming week. Please sign up for this Friday email so you can see what's happening in the life of the church.