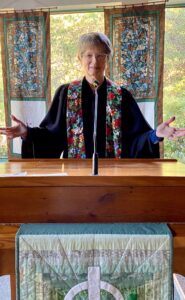 Please come and join us for worship at 10:00 am and then participate in the education hour after worship. We hold our virtual worship at 10:00 am on our Facebook page. You can also view it on the Facebook feed below. Our services will also be posted to our YouTube channel later on Sunday.
We are worshiping in-person and have recently made some important changes to our Covid-19 protocols.
We hope that you to find a welcoming congregation and encounter Jesus Christ through our worship experience.
Please join us this Sunday, November 28. as Reverend Beth Templeton will present the sermon. "Songs of our Savior's Birth: Zechariah". The sermon will be based on Luke 1:68-79.
December 5. Psalm 113, Songs of our Savior's Birth: Mary
December 12. TBD Lessons and Carols
December 19. Luke 2: 21-40 Songs of our Savior's Birth: Simeon and Anna
December 24. Luke 2: 1-20, Songs of our Savior's Birth: Angels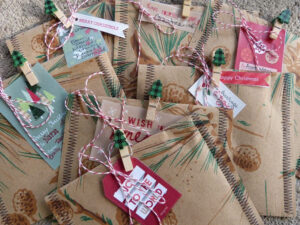 Alternative Gift Fair
When: Nov 21st, 28th, and Dec 5th
We are looking forward to having the Alternative Gift Fair this holiday season. It will be held on November 21st, 28th and Dec 5th. We will have coffee from Cafe Justo, PCUSA Heifer Project and other items for sale.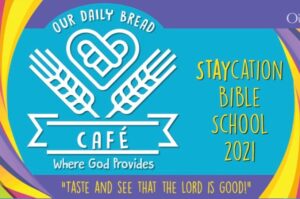 Staycation Bible School 2021
When: 2nd Saturday of Month on
Oct 9, Nov 13th, and Dec. 11th.
All children and families are invited to join us for "Taste and See." We will gather in the Eastminster kitchen at 9:00am to share a scripture, an activity, and some cooking.Please reply to

joan@eastminster.com

by the Thursday before each session to let her know you are coming.
Let us gather and celebrate as we "Taste and See that the Lord is Good."
We publish a Friday newsletter via email which lists our small group activities, upcoming events, and church family joys and concerns. We also provide our weekly worship resources to members of this list. Please sign up for this newsletter to learn more about our church.

We would love to have you be part of our church family. To get a sense of who we are and our facilities, please have a look at our I AM New page. If you have any additional questions, please contact our church office.
During our separation due to Covid, and now many worshipping from home, we have not been able to gather together to be family with one another as before. We offer this glimpse of our family to give you a sense of who we are – not just a building but a group dedicated to caring for one another and for others.

Our worship service will appear in this viewer on Sunday around 10:00 am. You can watch our service here without signing into Facebook. You may have to refresh your browser screen to get it started.

Learn more about our events and activities through this page by scrolling down on this viewer. If you wish to view previous worship services, please visit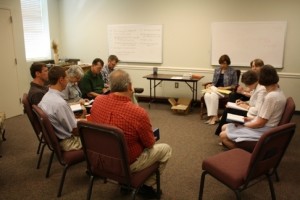 We encourage everyone to participate in our various education and fellowship groups throughout the week. One of the best ways to stay up to date on groups and classes is to subscribe to the weekly newsletter, as you will also receive a Monday email with more details and changes on our groups.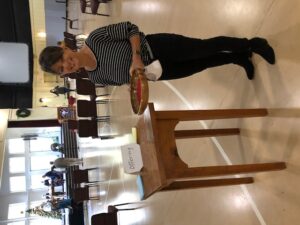 During these challenging times when our patterns of giving to the church are interrupted, some may be concerned about the financial needs of the church. We have added a new way for you to continue your regular giving by using our Online Giving Form.
You can also donate by sending a check to:
Eastminster Presbyterian Church
2131 Woodruff Rd.
STE 2100
Another way to give is to use
the auto-pay (Bill Pay) of your checking account to mail a check either each week or set up on a recurring basis. You can also give using your mobile device by texting "Eastminster" to 73256. Standard text message rates do apply.
It's Stewardship Season at EPC
How is God calling you to serve? Please prayerfully consider His call to you in these challenging times, and generously pledge your Time and Talents, as well as your monetary support to Eastminster this Stewardship Season as the Eastminster family continues its service to the Lord to Worship, Grow and Go! In October, you will receive an EPC pledge package in the mail. Please fill it out and send it in by November 7. Alternatively, you can pledge you monetary commitment through your OnRealm account, or you can pledge your monetary commitment as well as Time and Talents by filling out the respective electronic forms at www.Eastminster.com/Stewardship. Our pledge goal for 2022 is $289,000. Achieving our Dream Goal of $300,000 will further enable EPC to increase funding for missions, such as our Stephen Ministry, as well as other important items like expenses related to our new pastor, needed facilities improvements, fair personnel salary increases, and debt reduction. Please be sure to submit your completed Pledge Cards and Time & Talent Forms by November 7. Thank you for your continued service and support, serving God's mission through EPC!