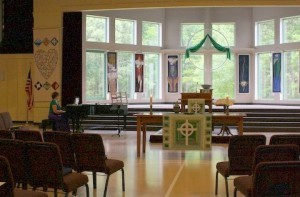 Are you looking for a warm and welcoming church home for your family? We would be delighted if you
would join us. Take a look at I Am New to see what to expect when you visit.
Sunday Worship begins at 10:00 a.m.
Education hour begins at 11:00 a.m.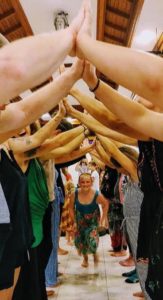 5:30 pm Youth "Mindfulness" Workshop
Sunday, December 1
4:30 pm

"Won't You Be My Neighbor?"

Popcorn and Movie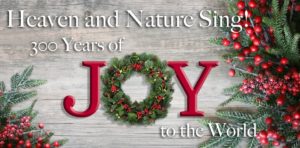 "Joy to the World," a beloved Christmas classic, turns 300 this year. Composer Isaac Watt's interpretation of Psalm 98 invites us to sing a "new song"–and it is a powerful cosmic performance of all creation being renewed and freed. Rather than "joy" being yet another word for "happiness," we will discover that the depths of joy can be found especially in the midst of suffering, the work of justice, and the presence of compassion–all part of the coming of Jesus to this world and a message the world still so desperately needs. Join us this Advent!
Eastminster Presbyterian Advent Events 2019
Sunday, December 1
10:00 a.m. 1st Sunday of Advent Worship
Message: "Prepare Him Room: Hopeful Joy"
Hanging of the Greens and Communion
Sunday, December 8
10:00 a.m. – 2nd Sunday of Advent Worship
Message: "Make the Nations Prove: Peaceful Joy"
2:00-5:00 p.m. F.U.N. (Fifty and Up Network) Christmas Drop-in
5:30 p.m. Youth Christmas Party
Sunday, December 15
10:00 a.m. 3rd Sunday of Advent Worship
Message: "Make the Blessings Known: Unabashed Joy"
Lessons and Carols
Sunday, December 22
10:00 a.m. 4th Sunday of Advent
Message: "Repeat the Sounding Joy: Loving Joy"
Tuesday, December 24
4:00 p.m. Christmas Eve Worship
Message: "The Lord is Come: Incarnate Joy"
Communion and Candlelight
Sunday, December 29
10:00 a.m. 1st Sunday after Christmas
Message: "Wonders of His Love: Compassionate Joy"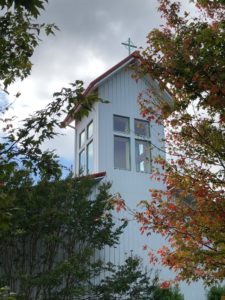 Each Friday, we publish the "Eastminster Weekly News" which is an email that describes the events in the church and the Worship service for the coming week. Please sign up for this Friday email so you can see what's happening in the life of the church.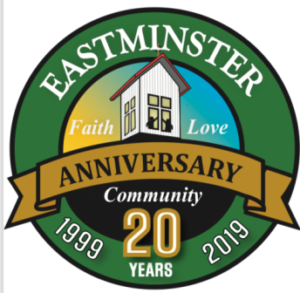 Celebrating our 20th year at
Eastminster Presbyterian Church.