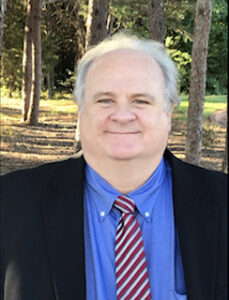 Mike Randall
Mike Randall is originally from Upstate New York, but has lived in Greenville for over 20 years. He has 2 children and works as an Engineering Consultant. Mike's hobbies and interests include photography, technical reading, and investing. In his free time, he likes to go sight-seeing locally. Mike has enjoyed the family/community and fellowship of Eastminster over the years.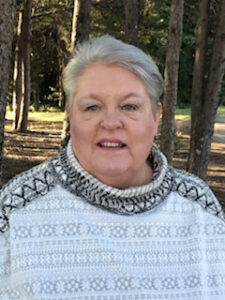 Valeen Goodreau
Valeen Goodreau is originally from Wellsboro, PA, but has lived in South Carolina for over 40 years. She adores her four-legged girls, Adeline and Gracie. Valeen is a retired pharmacy manager and previous Paralegal. Her hobbies and interests include reading, meeting people, singing, grilling, watching movies and music shows, and driving. Valeen has loved being a part of Eastminster's Choir as well as being a part of the Outreach Team helping those in the community who want to improve their lives and environment.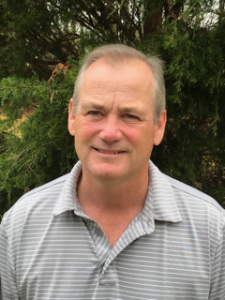 Mark O'Steen
Finance and Administration Team
Mark O'Steen was born in Greenville and has lived here his whole life (other than going away to college). He has one daughter and two cats, Mickey and Minnie. Mark works as a Supply Chain Manager at Scansource, and enjoys golfing and cruises. He is involved with the Eastminster AV Team and enjoys meeting with the men's groups on Wednesdays and Thursdays.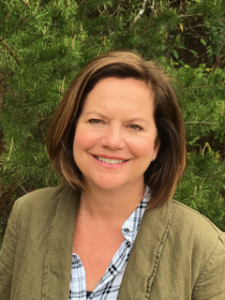 Stephanie Brandenburg
Stephanie Brandenburg is originally from Cincinnati, OH, but has lived in Greenville for a total of 38 years. She has 2 children and 2 dogs, and works in Human Resources at Bank of America. Her favorite thing to do is spend time with family and friends. She enjoys being outdoors and exploring new destinations, is an avid reader, and loves preparing delicious meals. Stephanie has enjoyed everything that she's been able to be involved with at Eastminster because of the welcoming, dedicated people she gets to serve with. Over the years, she has worked with all age children and served on the Worship and Personnel Teams.
Cynthia Sims
Cynthia Sims is from Chicago, IL, and has lived in Greenville for 6 years. She has a grown daughter who lives in New Zealand with her husband. Cynthia is an Assistant Professor of Human Resource Development at Clemson University. She enjoys jazz, ballet, theatre, walks, exploring cities, and all things art! Cynthia loves to learn and therefore enjoys all of the Eastminster Faith Formation activities as well as participating in the Choir.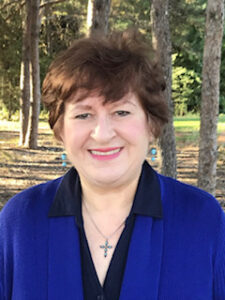 Heather Taylor
Heather Taylor is originally from Wales, Great Britain, and emigrated to the U.S. at age 8. Heather retired last year from Michelin, where she worked as an Administrative Assistant. Her hobbies and interests include walking, keeping fit at the Sports Club, gardening, crossword puzzles, dogs, and bargain shopping! She is excited to be adopting a dog soon! Over the years, Heather has enjoyed being involved with Eastminster through the Bible Study group, IHN, welcoming visitors, and handling the outside flowers at the church. Heather feels very blessed and privileged to be serving as Elder of Congregational Care, as their team reaches out in many ways to nurture the congregation.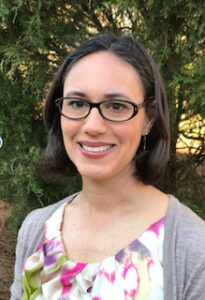 Maureen ("Mo") Cobb
Communications and Evangelism Team
Maureen ("Mo") Cobb was born in Pennsylvania and then grew up outside of Atlanta, GA. Mo has 2 daughters, a ferret, and a Lab mix named Marley. She is a Clinical Social Worker, having worked in mental health and hospice. She has been a "Domestic Engineer" the last few years and stays busy volunteering with her kids' schools and church. In her free time, Mo enjoys making crafts, watching movies, exercising, getting outside, and camping. She has been involved over the years primarily with Children and Youth activities at Eastminster. Mo is grateful for the opportunity to lead Communications and Evangelism as it has pushed her to learn more about technology and social media.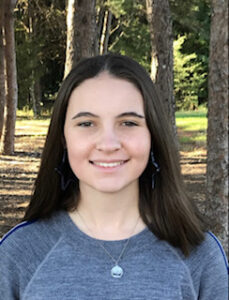 Sarah Moorshead
Sarah Moorshead was born in Atlanta, GA, but has lived in Greenville for 14 years. Her family has a dog, two cats, some fish, and two horses. She is a Junior in high school and is interested in biochemical related careers. Sarah enjoys riding and competing horses in the sport of eventing, participating in the United States Pony Clubs, running, listening to music, and sketching. She enjoys volunteering at events such as IHN, Rise Against Hunger, and other service activities. Two years ago, she had the opportunity to serve on the Montreat Middle School Conference 2020 Planning Team, an amazing experience. She is thankful that Eastminster has helped give her these opportunities.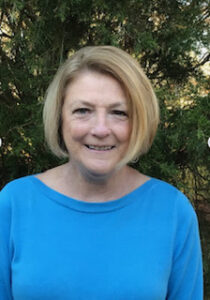 Sharon Daugherty
Sharon Daugherty was raised in Ohio and has been in Greenville for about 45 years. She has two married sons and two granddaughters. Sharon works as an Administrative Assistant and spends most of her leisure time with her granddaughters. Being a part of the Eastminster family and as a Session member has helped her to grow spiritually as she learns the inter workings of the church and how through prayer we can be led to assist in bringing our church family together in warm and caring Fellowship.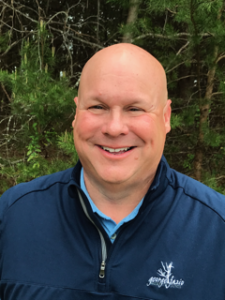 Barry Campbell
Property and Grounds Team
Barry Campbell was born and raised in Greenville, SC. He grew up in a loving Christian family and church, where his faith grew through the congregation, Sunday School teachers, youth advisors, and his youth minister. Barry graduated from Clemson University and has worked in the Material Handling industry for over 25 years. One of his greatest gifts came when he met his wife, Amy, over 22 years ago. Amy and Barry joined Eastminster in 2004 and have served in several capacities in the church, but their hearts belong to the Youth, where they have served as advisors. Barry is honored to serve as an Elder for Eastminster, to help grow and cultivate our Congregation and Community through the love of Jesus Christ.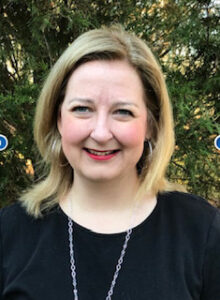 Sandy Watkins
Sandy Watkins was born in Tampa, Florida, but has lived in Greenville for over 40 years. She has two daughters and four dogs (Kaylee, Stella, Valley, and Pepper Potts). Sandy is a CPA and partner at Bradshaw Gordon and Clinkscales, LLC. She is an "X Files" addict and loves Clemson football! Sandy considers Eastminster as an extended family and has enjoyed watching the church grow and mature over the years.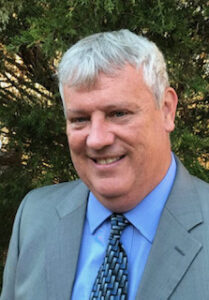 Rick Owens
Property and Grounds Team
Rick Owens and his wife Lynn were married in Greenville in October 1994. They have three children (Katie, Elizabeth, and Ryan) who grew up at Eastminster Presbyterian Church. Rick is a Clemson graduate and currently works at Clemson as a Project Engineer and Instructor (Construction Science Management and Engineering). He has enjoyed serving our Eastminster congregation in love and grace through Property and Grounds and the A/V Team.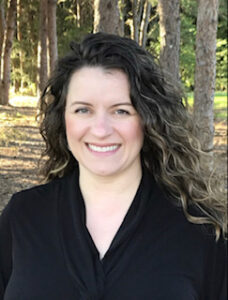 Jamie Winton
Christ-Centered Worship Team
Jaime Winton grew up in MS, lived in TN, and moved to Greenville in 2017. She has 2 daughters and 2 guinea pigs. Jaime is a painter and art teacher, who hosted the women's Art of Fellowship group for Eastminster until Covid hit. She loves making friends with the seniors on her Meals on Wheels routes and is a food rescue driver for the Loaves and Fishes organization. Jaime is active on Greenville Women Giving's grant committee, where she gets to learn about the amazing non-profits in our county. She also spends as much time as possible giggling with her family and in her art studio, painting, drawing, sculpting, doing mosaic artwork, and whatever else she can think of in an effort to avoid housework.