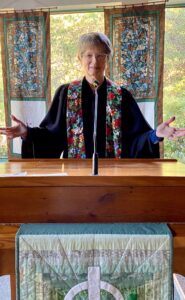 Beth Templeton, Transition Pastor
Reverend Beth Templeton is an ordained minister of the Presbyterian Church (USA) and is currently serving as a Transition Pastor for Eastminster. In addition to pastoral duties, Beth will assist in the preparation for the next stage of pastoral leadership. She will lead the congregation through a process of discernment regarding the Eastminster leadership, mission and practice, guided by the Holy Spirit. Beth works with congregations, schools, universities, medical facilities, civic groups, and businesses in Greenville and around the country. She is a public speaker and author of 10 books. Beth has been involved with numerous agencies and advocacy for those less fortunate, including Founder and CEO of Our Eyes Were Opened (2007-present), and Executive Director of United Ministries (1983-2007) in Greenville, SC. Beth attended Presbyterian College and Erskine Theological Seminary, M. Div. She is a mother and grandmother. To read more about Beth's work and passions, visit her web site: https://oewo.org/about-me/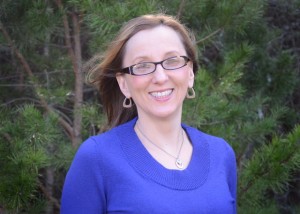 Lucie Svatonova-Hughes, Music Director
Lucie Svatonova-Hughes is a native of Prague, Czech Republic where she earned a bachelor's degree in vocal performance from the Academy of Performing Arts. She came to the U.S. in 1996 to pursue a Master of Music degree at Converse College. Lucie has since been performing with numerous ensembles and organizations in SC, NC and Georgia. She has been a church musician since the age of 18 and also enjoys working with aspiring artists of all ages. She is currently on the faculty at Presbyterian College and Erskine College.

Lucie came to Eastminster in February 2016. She is married to Kenny Hughes and they have two sons, Caleb and Lewis. Lucie and her family are excited to be a part of the EPC community.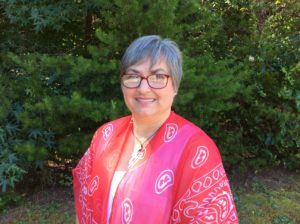 Joan Jones,
Director of Children & Middle School Ministries
Joan was born in Alabama and has lived in Texas, Kentucky, Virginia, New York, Arkansas and Georgia and recently moved to Simpsonville. She is married to Chris Jones, the interim pastor at Fountain Inn Presbyterian, and they have two daughters, Sarah Dianne and Catherine. Joan 's greatest joy is sharing in the lives of children and youth. She brings many years of children and youth ministry experience to Eastminster. Joan has directed Presbytery summer camps for middle school and children as well as keynoted youth and elementary retreats. She is also very active at Montreat Youth Conferences having served on planning teams for Middle School and Co-directed Middle and High School Conferences. She has also served as Preschool Director and a preschool teacher for the past 20 years.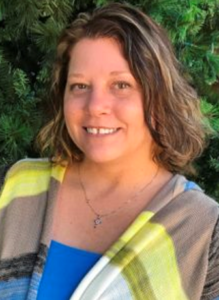 Kelly Fluker, Administrative Assistant
Kelly Fluker was born and raised in Iowa. She moved to South Carolina in 1997. She is married to Jermaine Fluker and they have one son, Caelin. The Flukers currently live in Simpsonville. Kelly is thrilled to be part of the EPC Staff.