Adult Ministry

Our adult groups and activities are back in-person. We hope to see your smiling faces at one, or several, of our weekly opportunities.
Adult Offerings

Two Sunday Mornings Options from 11:15AM- 12:15PM
Disciples (Pt 1)
Location: Sunday School Room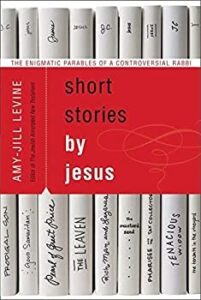 Short Stories by Jesus: Come explore some of Jesus' most popular parables in a new light and see h
ow they come alive for us today! You'll leave this c
lass with a new vision for these remarkable stories. This class uses a short video, the Bible, and discussion.
Disciples Class Continued (Pt 2)
Location: Sunday School Room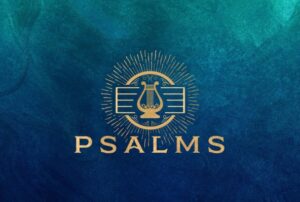 Join Pastor Stephanie for a 3-week class on the Psalms! T
he Psalms are full of such depth and the book is the m
ost commonly read book of the Hebrew bible. This three-session study will show how the Psalms were collected, ordered, and how they speak
to us today; and will look specifically at psalms of lament and psalms of worship.

Animate Faith:
This video and discussion-based class will make you think deeply about your faith. Gain perspectives on God, religion, Jesus, salvation, the cross, the Bible, and the church from seven Christian thought leaders, including Nadia Bolz-Weber and Bruce Reyes-Chow!
Wednesdays at 6:50-7:30AM
Location: Eggs Up Grill on Woodruff Rd.
This group meets on Wednesday mornings at the Eggs Up Grill on Woodruff Rd., from 6:50am-7:30am. They do a devotional, check in with each other, and pray for any needs or requests. The early morning allows time to get to work.
Thursdays Morning at 7:30AM
Location: EPC Kitchen or by Zoom
This group meets on Thursday mornings at 7:30am to grow deeper in faith through exploring scripture. You may come in person (meet in the kitchen) or join by Zoom.
Scuffletown Ladies' Bible Study
This group meets monthly on Friday evenings for fellowship, dinner, and Bible study, at a member's home.
The Women's Circle meets the second Thursday of each month at 10am in each other's homes. Women of all ages are invited to join us as we seek to nurture our faith through worship, study, friendship, and outreach.
Join us beginning September 11 reading and reflecting on the Gospel of Luke daily! A guide will be provided to help you create a new spiritual habit, read a gospel intentionally and slowly, and be changed for the better!
Fifty and Up Network (F.U.N. Group)
FUN is a group of men and women that
meet throughout the year for fellowship, discussions, meals, and more. The group is currently meeting the first Wednesday of each month at 11:30am for lunch.
Wednesday Coffee and Devotion
This group meets through Zoom for a short (15-20 min.) devotional, to share joys and concerns, and talk about our week. Meetings are held every Wednesday at 10am. Everyone's welcome!
The EPC Book Club is a group of women who meet the fourth Monday of every other month at 7pm, either at the church or a member's home. We read a variety of topics with suggestions from members.
The Art of Fellowship
This group meets on the first Thursday of each month at 7pm for an evening of Christian fellowship and creative expression at the home art studio of a member. Zero artistic skill is required, child care is available upon request, and all supplies are provided. All are welcome!
This group is a new adult fellowship group that will get together in months where there is a 5th Friday. The purpose is to initiate fun ideas to get together for fellowship and outreach activities on an occasional basis outside of worship.
Please see the Monday Education and Fellowship Group email
or contact the Church office for more information.
Adults provide leadership for all areas of the church's life. We encourage every member, who is able, to serve on a Session Team. Service builds relationships among members and gives one a sense of being a part of the community of the church. We also encourage church participants to suggest other opportunities for sharing talents and involvement.
Adults are given the opportunity for fellowship through many "fellowship" and "outreach" activities.