At its August 2 meeting, the Session has decided to continue to suspend in-person Sunday morning worship through the month of August.
However, Session has approved moving forward with our staged reopening. In that meeting, Session approved the following:

Stage One: Groups of 25 or less may meet outdoors with safety measures
Stage Two: Groups of 15 or less may meet indoors with safety measures

These stages will allow small groups such as youth, Scouts, prayer groups and Bible studies to meet at Eastminster. It will also allow us to provide outdoor Vesper services, host a food drive, and engage in times of fellowship. Please note that all gatherings must follow the safety measures outlined below.


When gathering in person at Eastminster, all are expected to follow these safety measures:
Maintain minimum 6ft distancing between individuals not from the same household.

Outdoor Gathering Participants allowed indoors for use of restrooms only.

Masks are expected for all indoor and outdoor gatherings.

Bring own chair for outdoor services.

Any commonly used surfaces disinfected, as appropriate, during and after the gathering.

All group leaders should schedule event with the office (admin@eastminster.com or 864-284-0190)
For a complete list all safety measures for group gatherings,review our Safety_Measures.

August Outdoor Worship Services
Sunday, August 9– Ordination and Installation Service of Elder Class of 2023
This service will be for the current session and incoming elders only.
It will be livestreamed at 7:30 pm and recorded for future viewing

Sunday, August 16– Outdoor Vesper Service 7:30 pm*
More information will be available on Monday, August 10.

Sunday, August 23– Outdoor Vesper Service 7:30 pm*
More information will be available soon.

*All Vesper services will be livestreamed and recorded for future viewing.
The church office will continue functioning, both virtually and in person. For now, Kelly Fluker will be present in the office on Mondays and Tuesdays between 9-1.
We still have options to connect and worship together. We will continue to email an order of worship with links to music and other recordings on Sunday mornings. In addition, we will be posting a recorded worship on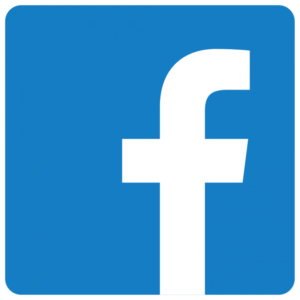 and

. We will email church members a link each week so they can log in via computer, tablet or phone. The worship experience will include songs, scripture, sermon, and prayer. While certainly not the same as gathering in our sanctuary, this will still be a way for us to come together as the body of Christ. Our worship plans are shown below and you can see the ways you can be a part of Palm Sunday and Easter Sunday worship.
We are also exploring the use of Zoom to offer mid-week gatherings for prayer, fellowship, youth and Bible study. More information on Zoom and these offerings will be emailed when available.
Another way we'll be church is tending to those who are most at risk. The Congregational Care Team has a number of people who are available to take supplies to people's homes. If you know someone in our faith community who could use help, either particular supplies or just a pastoral phone call, please reach out to Heather Taylor.
Lastly, your support continues to be important in this new reality of ours. If you are able to continue your regular giving, there are several ways to do so.
1-You can mail a check to Eastminster Presbyterian Church office at 2240 Woordruff Road, Simpsonville, SC 29681.
2- You can use the auto-pay (Bill Pay) of your checking account to mail a check either each week or set up on a recurring basis.
3- You can use our new Realm app to continue your regular giving by using our Online Giving Form.
4 – You can also give using your mobile device by texting "Eastminster" to 73256. Standard text message rates do apply.
If you have questions about any of this, please contact one of our church staff or elders. More to come. Stay tuned. Be safe. Be the church!
With hope,
Pressley Cox, Pastor
Sandy Watkins, Clerk of Session