Eastminster is conducting in-person worship and has established health and safety guidelines to minimize the risk of transmission of Covid. Please continue to ensure that you are familiar with the CDC guidelines as they relate to your particular situation and take action accordingly.
If you prefer to stay home we invite you to join us virtually in worship each Sunday morning at 10 am via Facebook or YouTube. We all know that the church is not a building, but a family of believers who share the love of Christ with each other and our community. There continue to be opportunities for connection and spiritual growth through our education and fellowship groups, which you can find out more about by signing up for our weekly newsletter.
Masking:

While we are aware that our circumstances are ever-changing, w

e are updating our COVID-19 Protocols in alignment with the latest CDC guidance regarding the use of masks. Per the latest guidance issued February 25, 2022, and our current COVID-19 Community Levels, people who are immunocompromised or at high risk for severe illness should consider wearing a mask. For those individuals and any persons concerned about COVID-19, we encourage and affirm the wearing of a mask. Please refer to the CDC website for guidance based on your individual situation.

Notification of potential exposure: In the event that we are notified of a congregant testing positive for Covid, we will email the entire congregation and any recorded visitors to let them know, without disclosing names, so that they can determine the appropriate action to take based on their individual situation.
Nursery: We hope to return to offering nursery services during worship soon, but in the meantime, we welcome families that include nursery-aged children to be seated at our round tables along the side of our worship space.
Offering: We will place an offering plate near the sanctuary entrance for you to place your offering instead of passing the offering plate. As always, you may mail us a check, or donate your offering online or Text "Eastminster" to 73256.
Media: We will be utilizing our large overhead screens for our worshipers to follow along as needed. We are providing printed bulletins as well.
Music: Our fantastic hand bell choir is performing and our choir is in place for special music during worship. We also welcome any soloists or instrumentalists in the congregation who are willing to share their gift with the church during service to email Lucie at lucie@eastminster.com
Communion:

We will serve communion in alignment with health and safety protocols.

Small Groups: We ask small groups to use their discretion about meeting in-person or virtually. We recommend that for in-person gatherings, all follow CDC guidelines related to masking and social distancing.

The church office will continue functioning, both virtually and in person. Kelly Fluker will be present in the office on Mondays through Thursdays between 9-1.
We still have options to connect and worship together. We will continue to email an order of worship with links to music and other recordings on Sunday mornings. The livestream worship will be recorded and posted on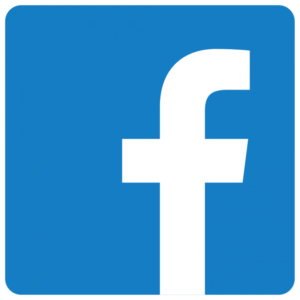 and

.
Another way we'll be church is tending to those who are most at risk. The Congregational Care Team has a number of people who are available to take supplies to people's homes. If you know someone in our faith community who could use help, either particular supplies or just a pastoral phone call, please reach out to Heather Taylor.
If you have questions about any of this, please contact one of our church staff or elders. More to come. Stay tuned. Be safe. Be the church!