Eastminster has resumed in-person worship and we are following our Covid guidelines. If you prefer to stay home we encourage you to join us virtually in worship each Sunday morning at 10 am via Facebook or YouTube. We all know that the church is not a building, but a family of believers who share the love of Christ with each other and our community. There continue to be opportunities for connection and spiritual growth through our small groups, which you can find out more about by signing up for our weekly newsletter.
While we are aware that our circumstances are ever-changing, here are the latest updates to our Covid protocols:
Masking: We encourage in-person worship attendees to wear masks until worship begins, as well as during the time after worship has concluded. During the worship time congregants will be seated in socially-distanced household groups, so they are welcome to remove their masks if they are comfortable doing so.
No More Worship Registration: A change in EPC's Contact Tracing Protocol has eliminated the need for registration prior to worship! From now on, In the event that we learn about a Covid positive congregant, we will email the entire congregation and any recorded visitors to let them know, without disclosing names, that they may have been exposed to Covid so that they can decide whether or not they wish to be tested.
Small Groups: We will allow small groups meeting in the church to use their own discretion as to whether or not they use masks.
Food: Now that researchers have determined that the spread of the virus is primarily airborne and less likely to spread via touch than we previously thought, EPC will allow people to bring food items (home-cooked or store bought) for potlucks or other food-related events.
Nursery: We hope to return to offering nursery services during worship soon, but in the meantime, we welcome families that include nursery-aged children to be seated at our round tables along the side of our worship space.
Offering: We will place an offering plate near the sanctuary entrance for you to place your offering instead of passing the offering plate. As always, you may mail us a check, or donate your offering online or Text "Eastminster" to 73256.
Media : We will be utilizing our large overhead screens for our worshipers to follow along as needed. We are providing printed bulletins as well and we are using hymnals for our singing.

Music: Our fantastic hand bell choir is performing and our choir has returned to lead us in the hymn singing and for special music during worship. We also welcome any soloists or instrumentalists in the congregation who are willing to share their gift with the church during service to email Lucie at lucie@eastminster.com
Communion :We have resumed Communion.

The church office will continue functioning, both virtually and in person. Kelly Fluker will be present in the office on Mondays through Thursdays between 9-1.
We still have options to connect and worship together. We will continue to email an order of worship with links to music and other recordings on Sunday mornings. In addition, we will be posting a recorded worship on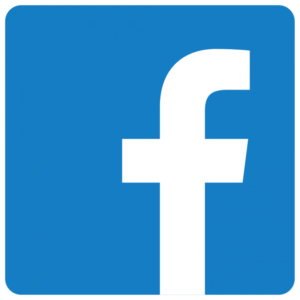 and

. We will email church members a link each week so they can log in via computer, tablet or phone.
Another way we'll be church is tending to those who are most at risk. The Congregational Care Team has a number of people who are available to take supplies to people's homes. If you know someone in our faith community who could use help, either particular supplies or just a pastoral phone call, please reach out to Heather Taylor.
If you have questions about any of this, please contact one of our church staff or elders. More to come. Stay tuned. Be safe. Be the church!