After a more than 6 month hiatus, we have resumed our Sunday morning in-person worship at Eastminster. It's our honor to welcome our new transitional pastor, Rev. Beth Templeton on that day. We will be utilizing an online registration system in order to plan seating according to our social distancing guidelines. On Monday, you will be able to register your family or household group online by using the link provided via email from Eastminster Presbyterian Church or found here on Eastminster.com. We will be limiting our registrants to a maximum of 70 attendees, so please register early. Seats will be arranged in household groups according to the registration list.
While we are aware that our circumstances are ever-changing, here are the new requests that we are currently asking of our in-person worship attendees:
If you have a fever, cough, or other possible symptoms of COVID-19, or have been recently exposed to a COVID-positive person, we welcome you to join our worship online instead of in-person.

Please wear a mask and maintain a social distance of 6 ft between individuals not from the same household.

Children and youth are welcome to sit with their families during worship as we are suspending our nursery services and use of our youth and children's coloring tables in the back of the sanctuary.

We will place an offering plate near the sanctuary entrance for you to place your offering instead of passing the offering plate. As always, you may mail us a check, or donate your offering online or Text "Eastminster" to 73256.

The order of worship and details will be displayed on the large overhead screens instead of using paper bulletins, hymnals, or church-provided bibles.

Our fantastic hand bell choir will be performing more frequently while congregational and choir singing are on hiatus. We also welcome any soloists or instrumentalists in the congregation who are willing to share their gift with the church during service to email Lucie at lucie@eastminster.com


We are temporarily postponing the traditional experience of communion until a time when Session has determined that it is safe to do so.

We will continue to keep our two adult education hour classes meeting virtually via Zoom but will change the start time to 11:30 am to allow attendees time to drive home from worship.
For many of us, the prospect of viewing a livestream worship service or participating in a Zoom meeting does not exactly make us feel like behaving in a Christ-like manner (unless we're referring to that time when Jesus was so mad that he overturned some tables at the temple). Thankfully, we have tech-savvy members who are happy to walk you through this process on your computer, so please email Kelly admin@eastminster.com if you would like that assistance.
We will also allow indoor groups of 15 or less to to meet indoors with safety measures. This will allow small groups such as youth, Scouts, prayer groups and Bible studies to meet at Eastminster. Please note that all gatherings must follow the safety measures outlined below.


Small groups may gather indoors only in the multi-purpose area (Sanctuary).

Limit in-person attendance to no more than 15 at an indoor gathering.

Require 6' social distancing (meeting leaders are strongly encouraged to mark socially distanced spacing/seating for groups of 10 or more).

Use separate routes for entry and for exit of attendees and avoid clustering at entry and exit points.

Strongly encourage participants to bring their own chairs (perhaps have some disinfected chairs available for those who do not bring their own).

Strongly encourage participants to wear face masks and provide masks for those who do not have one.

Avoid sharing or passing written materials or other objects.

Encourage limiting the duration of gatherings to two hours or less.

Schedule all gatherings through the church office and provide contact information for the meeting leader; encourage meeting leaders to keep a record of attendees to help with contact tracing.

Have bathrooms available (allow 1 person at-a-time when rest room is in use).

Strongly encourage hand washing and have hand sanitizer and tissues available for participants.

Allow screening (temperature checks and health questionnaires) if the group leader desires.

Require the group to provide for cleaning and disinfecting of frequently touched areas, including restroom fixtures, and have appropriate cleaning materials available for the group.

Encourage meeting leaders to provide a videoconferencing option for those who want to participate in the meeting but prefer not to gather in person.
The church office will continue functioning, both virtually and in person. Kelly Fluker will be present in the office on Mondays through Thursdays between 9-1.
We still have options to connect and worship together. We will continue to email an order of worship with links to music and other recordings on Sunday mornings. In addition, we will be posting a recorded worship on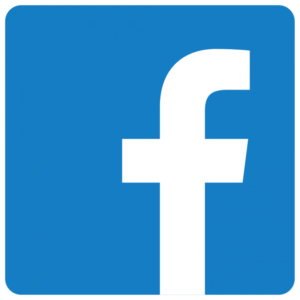 and

. We will email church members a link each week so they can log in via computer, tablet or phone.
Another way we'll be church is tending to those who are most at risk. The Congregational Care Team has a number of people who are available to take supplies to people's homes. If you know someone in our faith community who could use help, either particular supplies or just a pastoral phone call, please reach out to Heather Taylor.
If you have questions about any of this, please contact one of our church staff or elders. More to come. Stay tuned. Be safe. Be the church!