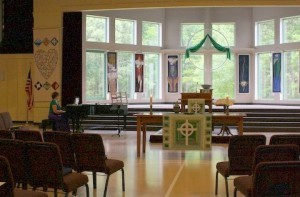 Are you looking for a warm and welcoming church home for your family? We would be delighted if you
would join us. Take a look at I Am New to see what to expect when you visit.
Sunday Worship begins at 10:00 a.m.
Education hour begins at 11:00 a.m.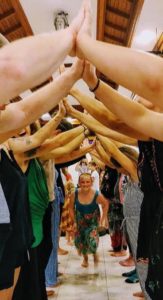 Parenting Mindfully Workshop
Sunday, November 17, 2019 6:00-7:30 pm

Join us for an exploration of mindfulness led by school psychologist Jelena Popovic. We will reflect on how this practice of nourishing ourselves as parents can help us grow kind, poised and resilient children and teenagers. We will focus on the benefits of mindfulness as a co-regulation interpersonal practice that is grounded in presence and empathy. The invitation is to explore how leading from presence and cultivating mindful awareness can serve as a model for our children to embody these qualities too. With greater mindfulness, we become less reactive, more interested and attuned to what is really going on inside of our child. It's a practice of developing and cultivating centeredness, that offers balance and authentic aliveness that helps guide and anchor others.
5:30 pm Youth "Mindfulness" Workshop
Sunday, December 1
4:30 pm

"Won't You Be My Neighbor?"

Popcorn and Movie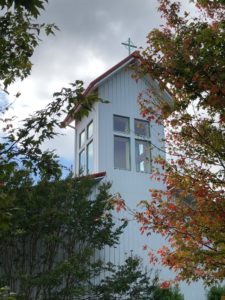 Each Friday, we publish the "Eastminster Weekly News" which is an email that describes the events in the church and the Worship service for the coming week. Please sign up for this Friday email so you can see what's happening in the life of the church.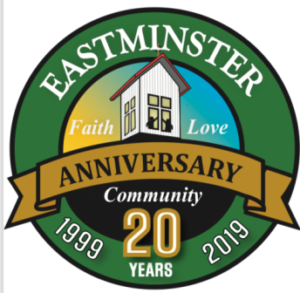 Celebrating our 20th year at
Eastminster Presbyterian Church.
Narrative Lectionary Fall 2019
The narrative lectionary respects the traditional seasons of the Christian church year-
Advent, Christmas, Lent, Easter, and Pentecost. It also respects the rhythms of the school year.
During the fall, the Old Testament texts will be the primary scripture for proclaiming the Biblical
story during Sunday morning worship. These same texts will be used in Preschool, Elementary,
and Middle School Sunday School classes.
October 6
"Love the Lord your God"
Deuteronomy 5:1-21; 6:4-9
God speaks through Moses to show the
Israelites how to live with each other and
remain faithful to the Lord.
October 13
"Ruth Follows Naomi"
Ruth 1:1-17
An Israelite family moves to Moab after a
famine hits their homeland. The sons marry
Moabite women. When these sons die, one
wife pledges to remain faithful to her mother-in-
law Naomi and to the God of Israel.
October 20
"David Becomes King"
2 Samuel 5:1-5; 6:1-5; Psalm 150
David is anointed king over all of Israel. In one
of his first acts, he brings the Ark of the
Covenant to Jerusalem, making Jerusalem
the political and religious capital of Israel.
October 27
Worship led by Furman UKirk Students
November 3
"Fire from Heaven"
1 Kings 18:17-39
A contest was set up between the prophets of
the god Baal and Elijah to prove whether the
Lord or Baal was the true God.
November 10
"God's Beloved Children"
Hosea 11:1-9
The Lord speaks to the people of Israel
through the prophet Hosea and reminds them
of past healing and love.
November 17
"God's Vineyard"
Isaiah 5:1-7; 11:1-5
Isaiah uses the image of a vineyard to
describe God's love for Israel and Judah as
well as God's anger at their betrayal.
November 24
"Josiah Finds the Scroll"
2 Kings 22:1-20, 23:1-3
King Josiah is given a book of the law that
was recently found by the high priest Hilkiah.
After consulting the prophetess Huldah,
Josiah leads the people of Judah in renewing
the nation's covenant with God.