Eastminster has suspended in-person worship services until

Greenville County has a 14 day plateau or decline in positive COVID-19 cases. Once this phase is achieved, the Session will reconvene with the Regathering Team to determine a path forward.
Our Session met this week and made the difficult decision to continue this in=person suspension through August. However, Session has approved moving forward with our staged reopening. In that meeting, Session approved the following:

Stage One: Groups of 25 or less may meet outdoors with safety measures
Stage Two: Groups of 15 or less may meet indoors with safety measures
Find out more about our EPC Covid-19 plans.
We will will continue to provide virtual worship, pastoral care, opportunities for connection, and age-appropriate Faith Formation on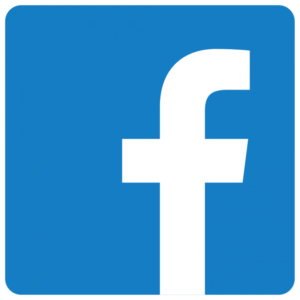 and

Please note the worship schedule shown below.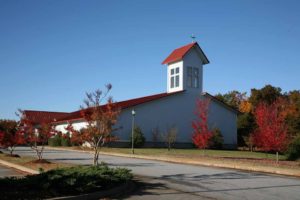 Please come and join us for worship at 10:00 am and then stay for the education hour at 11:00 am.
We want you to find a welcoming congregation and to encounter Jesus Christ through our worship experience. To read more about about what to expect as you visit our church, visit our I Am New page.
Each Friday, we publish the "Eastminster Weekly News" which is an email that describes the events in the church and the Worship service for the coming week. Please sign up for this Friday email so you can see what's happening in the life of the church. This is especially important if you wish to receive the liriturgy for worship and direct links.
D

uring the month of August, we will be collecting non-perishable food for the Center for Community Services in Simpsonville, SC. Last summer we donated over 2000 items to ministries in Greenville. Help us do the same this summer!





Items can be dropped off at the church on Mondays and Tuesdays between 9 am-1 pm.




You may also bring items to the Vesper Services on Sunday, August 16 and 30.



Other drop off times will be added later this month.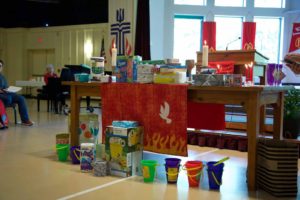 The Eastminster Summer Sermon Series will be based on A Sanctified Art "Unraveled: Seeking God While our Plans Fall Apart".
June 14- GENESIS 18: 1-15; 21:1-7
June 21- MATTHEW 14: 22-33
June 28- 2 SAMUEL 3:7; 21:1-14
Note: Our current plans are to use our Facebook and YouTube tools for online worship.
The Fireside Chat Adult Sunday School is meeting via Zoom from 11:00 am-12:00 pm on Sundays. Using the Wired Word curriculum, this class engages in lively discussing while exploring current issues and events through a Biblical lens. Please contact the church office for details about the Zoom meeting.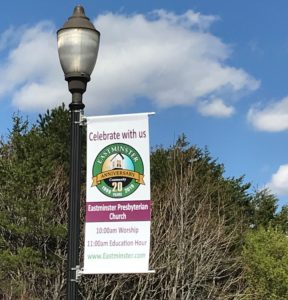 During these challenging times when our patterns of giving to the church are interrupted, some may be concerned about the financial needs of the church. We have added a new way for you to continue your regular giving by using our Online Giving Form.
You can also continue to donate by sending a check to Eastminster Presbyterian Church office at 2240 Woodruff Road, Simpsonville, SC 29681 or by using the auto-pay (Bill Pay) of your checking account to mail a check either each week or set up on a recurring basis. You can also give using your mobile device by texting "Eastminster" to 73256. Standard text message rates do apply.