Welcome to Eastminster Presbyterian Church.
Are you looking for a warm and welcoming church home for your family? We would be delighted if you would join us. Worship begins at 10:00 am.

Do you love Jesus? Do you like camping?
Have we got the VBS for you!
Join us on Saturday, July 29th
at 9 am as we help kids get S'more of Jesus!
EPC 2nd Annual Summer Food Drive
The Outreach Committee is pleased to announce our 2nd Annual Eastminster Summer Food Drive. This year's drive will begin on Sunday, June 11 and conclude on Sunday, August 13. Members and guests are encouraged to bring Non-Perishable food items to donate. Last summer, we collected 1042 items for members of our community who struggle with hunger, especially when school is in recess. This summer, our goal is 1500 items and we will split the donations between Golden Strip Emergency Relief and United Ministries. Next time you visit the grocery store, remember your neighbors and bring an extra can or box to donate.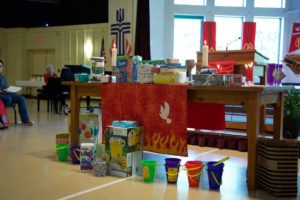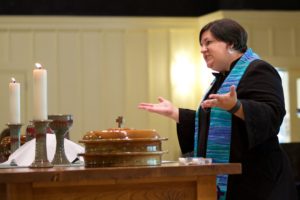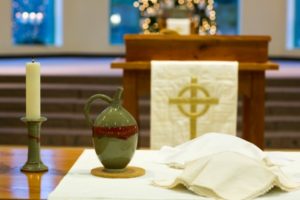 Welcome to Eastminster
Eastminster Presbyterian Church is a member of the Foothills Presbytery and is affiliated with the Presbyterian Church of the United States of America-PC(USA)
2240 Woodruff Road
Simpsonville, SC 29681
Phone: 864-284-0190
Fax: 864-284-9316
Sunday Worship at 10:00 am
Children's Sunday School 10:00-10:40am
Normal Office Hours:
Monday – Thursday
8:00am – 2:00pm
For more information, please contact:
Ellen Irick in the office, at admin@eastminster.com

Media and Member Links

Safe Place Documents
Happening This Week
WEEKLY CALENDAR FOR
***The Church Office Will be Closed the week of June 26th***
MONDAY June 26
TUESDAY June 27
WEDNESDAY June 28
Men's Breakfast at Panera on Woodruff
THURSDAY June 29
F.U.N. Group Storytelling Concert
FRIDAY June 30
SATURDAY July 1
SUNDAY July 2
9 a.m.
Choir
*No Education Hour – Education Hour will resume after Rally Day (August 20th), on August 27th.
Summer Office Hours:
Monday – Thursday
9:00 a.m. – 12:00 p.m
For more information about any events please contact the church office at admin@eastminster.com or 864-284-0190.
Visit With Us



Come and visit with us. As you enter the church, you will discover that we started our first building as a Family Life Center. Please look for the cart and pick up a Visitor packet. If you have children, there is information in the Narthex on where the nursery and youth Sunday School classes are located. If your child is joining you in Worship, look for the children's worship kit as you enter the Worship space.
If you have any questions or need more information, please contact our Pastor, Pressley Cox
at pressley@eastminster.com

For an idea about all of our activities, view our newsletter and if you want to meet people, consider our EPC Life page as a starting point.
We would also invite you to join us on Facebook by clicking on the icon below.

Our Denomination
Eastminster Presbyterian Church is a member of the Foothills Presbytery within the Presbyterian Church of the United States of America-PC(USA).