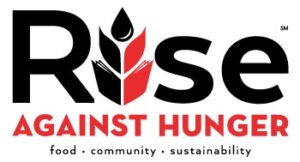 Rise Against Hunger is an international hunger relief non-profit organization that coordinates the packaging and distribution of food and other aid to people in developing nations.
They are part of
a global movement to end hunger by empowering communities, nourishing lives and responding to emergencies
.
As communities continue to experience a lack of access to food, RHN is working to expand efforts to consistently provide nutritious food through educational settings to over 6 million people by 2025.
Eastminster was proud to raise funds and volunteers to pack 20,000 meals this fall.