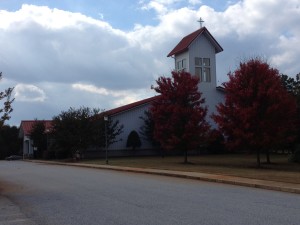 EPC Life
How Do I Meet People and Get Involved?
Our church is not a place for spectators. It is a place for team members. Whether you are a five-year old child, a ninety-five year old grandmother, a busy mom, or a businessman with big responsibilities, we want you to be a part of our vibrant church community. Here is how you can learn, serve, and grow at this church.
Small Group Bible Study
–
Men's Small Group is a group of men who are interested in growing deeper in faith and exploring Scripture? Join in for this valuable time of study, prayer and fellowship each Tuesday morning at 7:00AM at the church.
Young Families Discussion Group
The Young Families Discussion Group meets on a regular basis. Parents join together for fellowship and discussion. Children are welcome!
Mom's Coffee Talk Group

Join together at a local coffee for some conversation and a refreshing time. Everyone is welcome.
Children's & Youth Ministry
Eastminster offers a variety of Sunday morning and weekday
programs for all ages of our young people. This includes Sunday School, Vacation Bible School, mission trips, working with local outreach programs, etc. For more specific information, visit our

Kids

&

Youth

page.
Ladies Out To Lunch (LOL)
All ladies are invited to join Pressley for lunch on the 4th Tuesday of every month. We will alternate months between downtown and the Simpsonville/Five Forks area.
Join the Eastminster family for Faith, Food and Fellowship on the 4th Sunday of every month (Sept-Nov, Jan-May). We will typically gather at 5:30 pm for a meal followed by an intergenerational program.
F.U.N. Group
("Fifty Up Network")
For all those over 50, the FUN Group meets bi-monthly for (you guessed it) FUN!
Eastminster launched Network 6:2 as a way to help people in our church family. This support system allows everyone to give assistance as they are able and ask for help if they need it. We've had requests for child care, transportation, home repairs, meals and prayers…. just to name a few. Everyone at Eastminster has a gift to share in living out or calling to serve one another.
EPC Life Events Through The Year
PC Bistro (February)
Live music, candle light, a delicious seated meal served in courses by EPC youth chefs.
Easter Sunrise Service Breakfast (Easter morning)
Enjoy a continental breakfast following the early morning Easter Sunrise Service.
Family Camping (Spring and Fall)

Camping on the church grounds, at the beach or the mountains. It's the group's choice.

Mother's Day Breakfast (May – cooked by fathers)
It's time to honor our mothers on a Sunday in May.

Chili Cook-Off & Fall Festival (October)
Chili with a "Cook-Off" winner plus hay rides, games, pumpkins and everything that goes with Fall.
Hanging of the Greens (December) A Soup Supper, followed by worship and an opportunity for families to prepare our sacred worship space for Christmas.
ADDITIONAL EVENTS
""Family Movie Night"
A night at the movies!