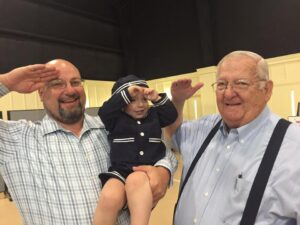 EPC Life
How Do I Meet People and Get Involved?
Our church is not a place for spectators. It is a place for team members. Whether you are a five-year old child, a ninety-five year old grandmother, a busy mom, or a businessman with big responsibilities, we want you to be a part of our vibrant church community. Here is how you can learn, serve, and grow at this church.
Children's & Youth Ministry
Eastminster offers a variety of Sunday morning and weekday
programs for all ages of our young people. This includes Sunday School, Vacation Bible School, mission trips, working with local outreach programs, etc. For more specific information, visit our Children's Ministry and Youth Ministry pages.
There are a number of Sunday morning and weekday programs for our adults. From Sunday School classes to Women's Circle to Men's Bible study groups, you can find a place for you. And don't miss our F.U.N. group for those over 50. Check it all out on the Adult page.
"Bear one another's burdens. Galatians 6:2"
Eastminster launched Network 6:2 as a way to help people in our church family. This support system allows everyone to give assistance as they are able and ask for help if they need it. We've had requests for child care, transportation, home repairs, meals and prayers…. just to name a few. Everyone at Eastminster has a gift to share in living out or calling to serve one another.